La Jolla: The Peak of

Luxurious Living
With a front-row view of the majestic Pacific Ocean, La Jolla is one of Southern California's most scenic locales. Indeed, this area has been a getaway for the rich and famous since the 1900s, many of whom eventually settled here.
As such, it's hardly surprising that La Jolla has its fair share of luxury homes, which perfectly complement the beautiful natural surroundings. Sitting mere meters from the shore or perched atop a bluff, these properties encapsulate what it's like to live here: glamorous, leisurely, and exclusive.
If you're in the market to purchase luxury homes in La Jolla, this comprehensive guide will prove invaluable.
Overview of Luxury Homes in
La Jolla
It's no secret that homes in this area cost a fortune— $2.3 million on average, to be more precise. Hence, multi-million dollar houses are not uncommon in this neighborhood, which begs the question: what separates a merely pricey piece of property from true luxury homes in La Jolla?
While there is no universally accepted definition for luxury homes, such properties tend to share these characteristics:
1
Prime
Location
Prime location—than the rest—and these are the domain of La Jolla luxury homes. Often built on ocean bluffs, such properties provide unobstructed vistas of the sea and the surrounding hills. They are also often located in gated communities or have high walls to promote security and privacy.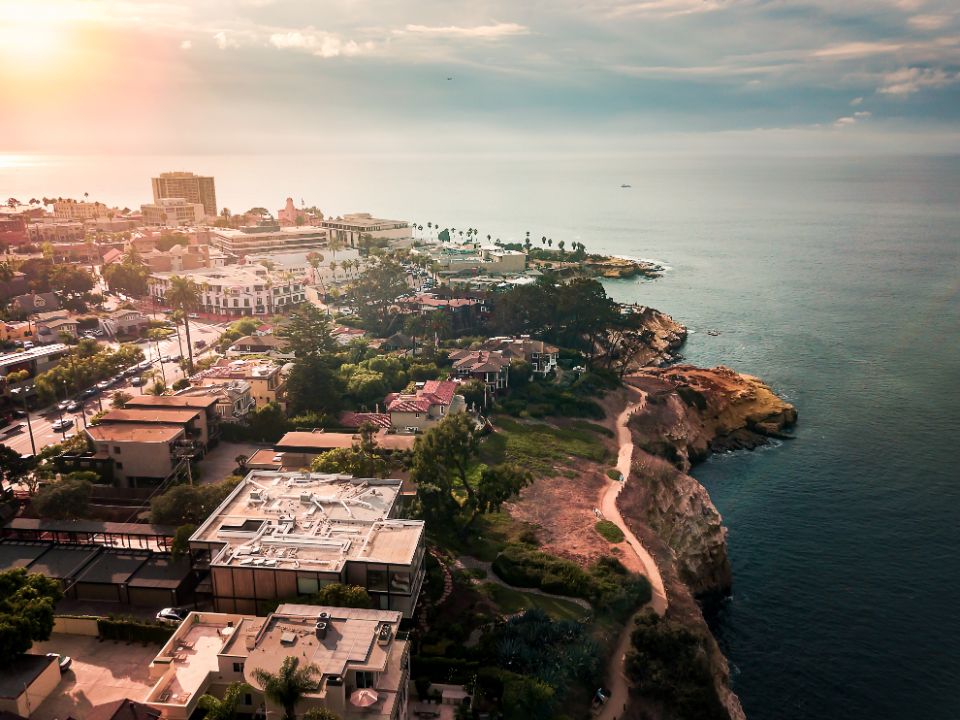 2
Top-Dollar
Price
Given how expensive they are, mansions in La Jolla cater only to high-net-worth individuals. Still, there is no clear-cut price range for such properties because housing costs depend largely on location. A $2 million home is considered standard in La Jolla, but it would likely count as a luxury property elsewhere. That said, if a house is listed at the upper end of the area's price spectrum, you can be confident that it's a high-end home. Fortunately, your agent should be able to provide you with the area's prevailing real estate prices.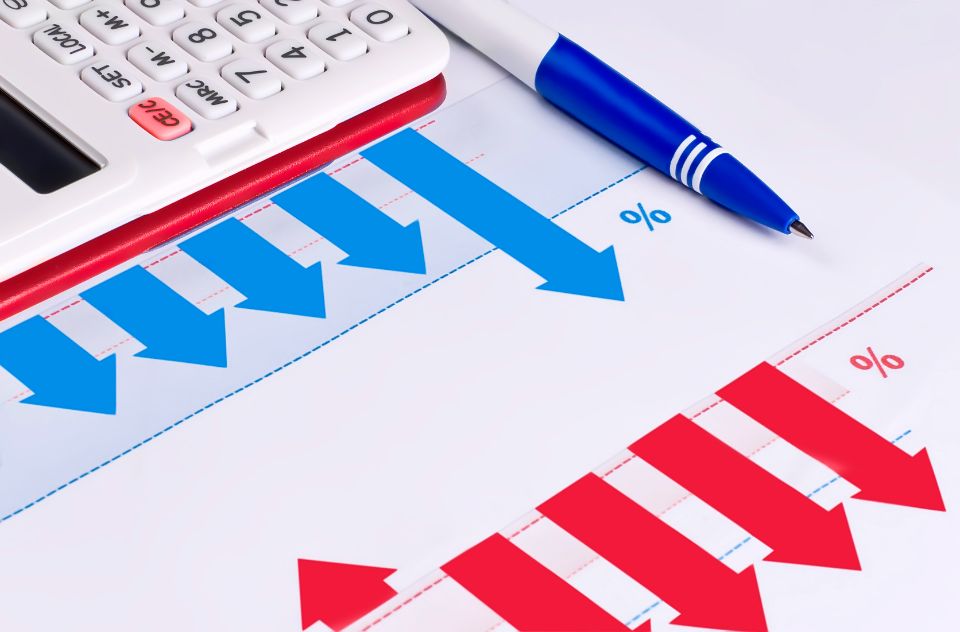 3
Palatial
Footprint
One of the reasons why luxury homes in La Jolla are so expensive is their massive square footage. Indeed, you'll find houses measuring 8,000 to 11,000 square feet, dwarfing many other properties in the neighborhood. And that extra floor space isn't for show either—La Jolla mansions often have upwards of five bedrooms and bathrooms, along with myriad deluxe amenities. Together, these features make good use of the home's square footage and elevate it from a typical abode.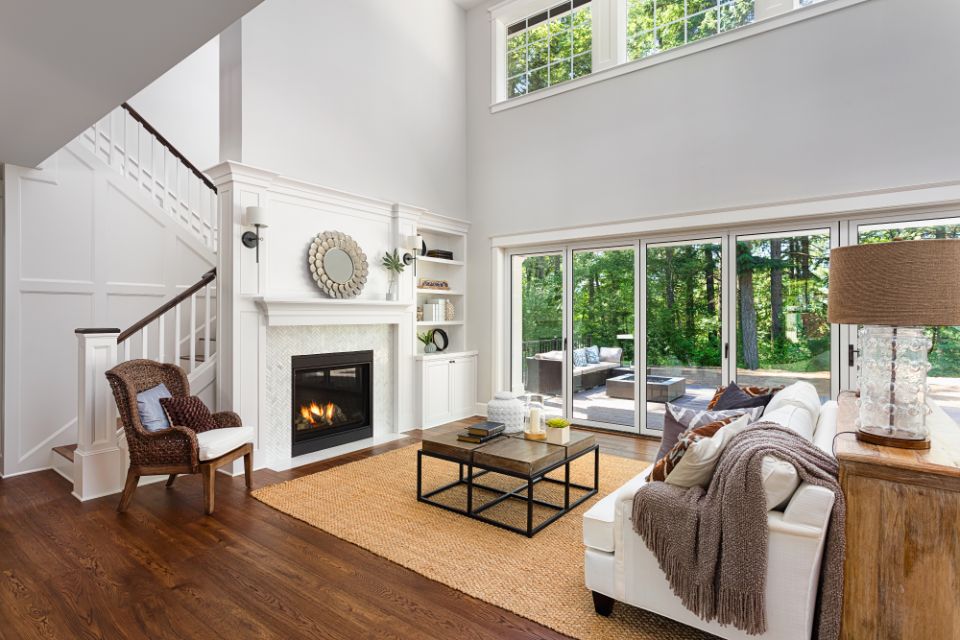 4
Provenance
It's not always about how flashy the luxury property is. Many buyers want a house that's also a piece of history, either because it was built by a renowned architect or because a celebrity used to live there. You'll also find homes that date back to the early 20th century, when Victorian and Spanish Colonial Revival houses were in vogue. Of course, these houses have been lovingly renovated to include modern conveniences without compromising their vintage charm. The cultural and historical value of such properties make them the ultimate luxury.
5
Ultra-Deluxe
Features
La Jolla mansions command exceptional prices because they have exceptional features. Living in a high-end house is not unlike living in your very own resort, thanks to its deluxe amenities. And it's not just Olympic-sized swimming pools or chef's kitchens we're talking about here—we're talking about a personal IMAX theater or an in-home bowling alley. As you can see, owning a luxury home means you can enjoy the best that life has to offer right in your own backyard.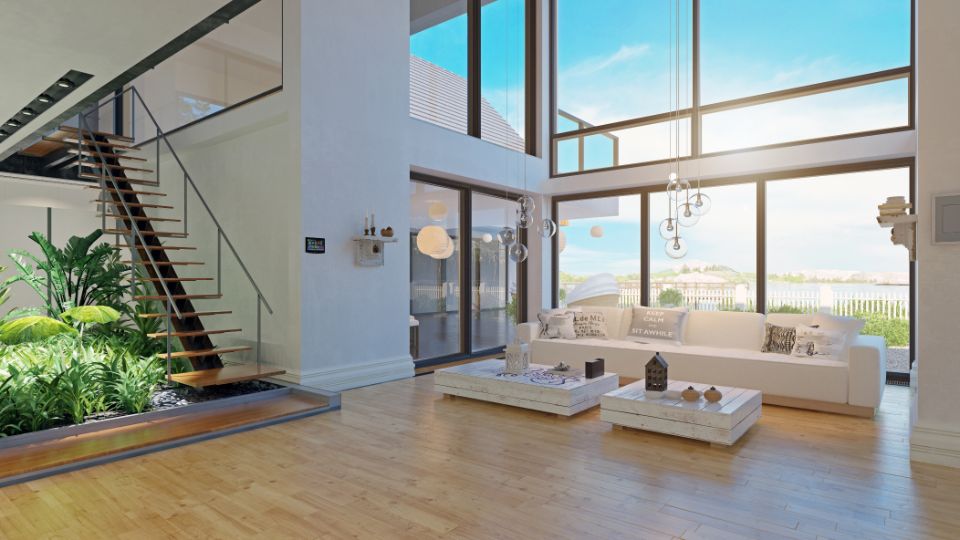 A Deeper Look Into
La Jolla

Luxury Homes

Understanding what makes a property a deluxe home is only the beginning, however. Below is a comprehensive guide on the most crucial things you need to know about luxury homes in La Jolla.
Architectural Styles of Luxury Homes in
La Jolla
Homes in La Jolla represent the full breadth of architectural styles in San Diego County. Whatever your aesthetic inclinations may be, you are sure to find a home that suits your taste.
Craftsman Style
Spanish Colonial Revival
Midcentury Modern
Ranch Style
Mediterranean Style
While the Craftsman style is associated with humble bungalows, it works surprisingly well for luxury properties, too. Among its signature features are low-pitched roofs, wide eave overhangs, exposed rafters, and porches with square supporting columns. Its handmade look gives it a cozy vibe that's truly appealing.
Largely inspired by the 1915 Panama-California Exposition, this style introduced European sophistication and grandeur to homes in San Diego. This aesthetic refers to architecture that often features thick adobe walls, minimal overhangs, stucco surfaces, arches, and decorative towers.
Midcentury Modern flourished in the post-war years between 1945 and 1965. It boasts many of the aesthetics people love today, including open layouts, indoor-outdoor integration, and clean lines. Its post-and-beam construction method made it ideal for building homes on sloping lots, such as a hill facing the ocean.
Buyers who want a rustic home that hearkens back to the Old West should look at properties with this style. Built wide and low to the ground, this house makes the most of the expansive lots that luxury homes stand on. Wall cladding like brick or stucco further elevates its bucolic vibe.
There's a reason why these homes are popular in La Jolla: it's a style that's specifically built for coastal living. Its large windows allow you to take in the view, while the high ceiling and stucco walls keep you cool even in the height of summer. Other signature design flourishes include arches, red-tiles roofs, and courtyards.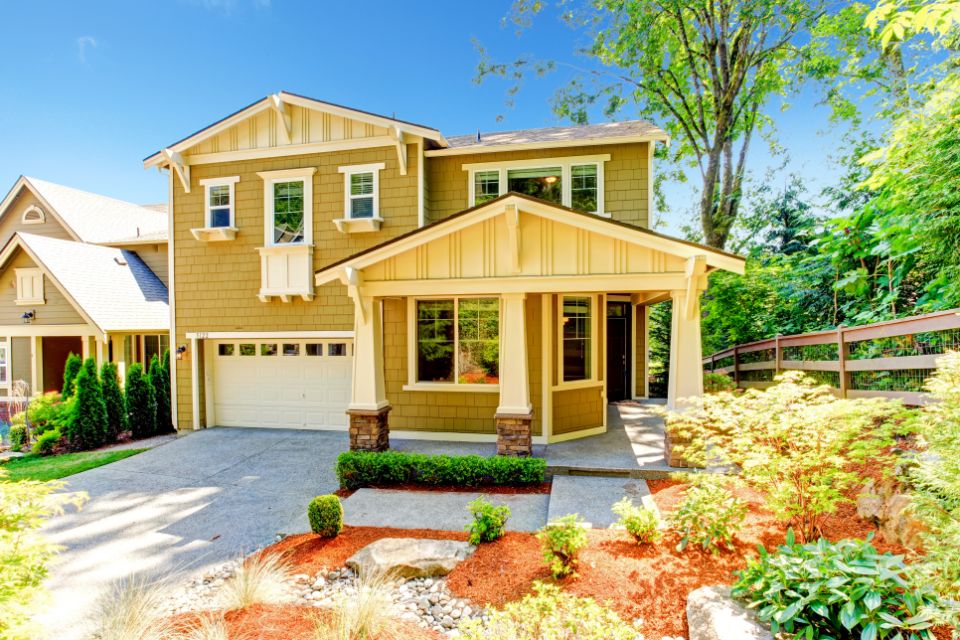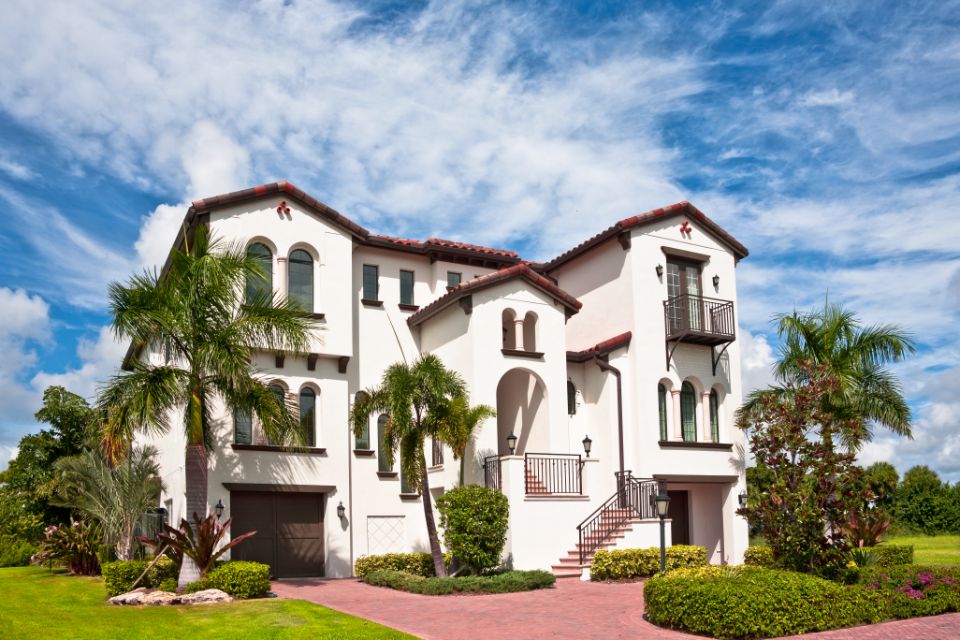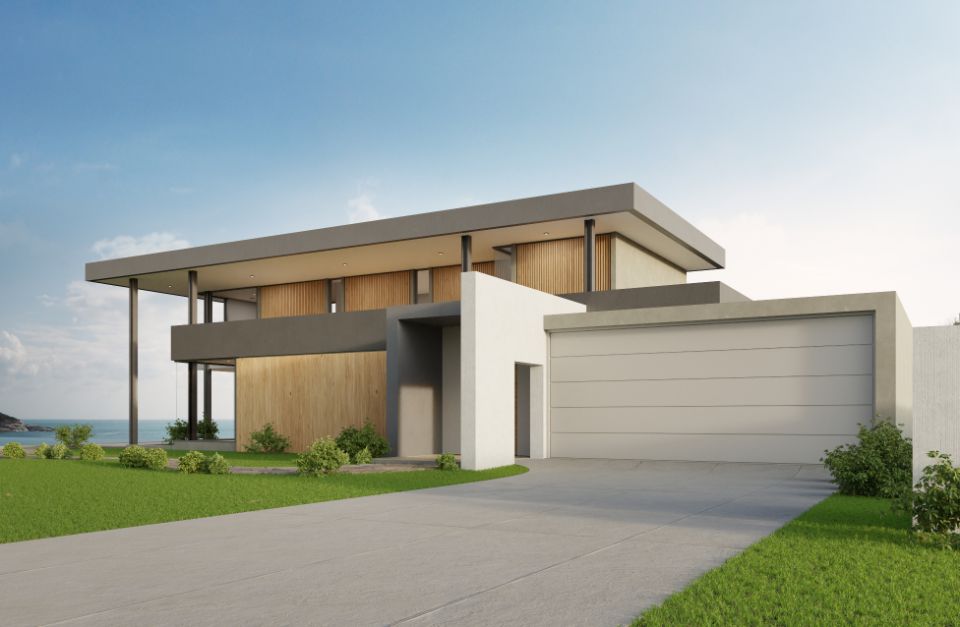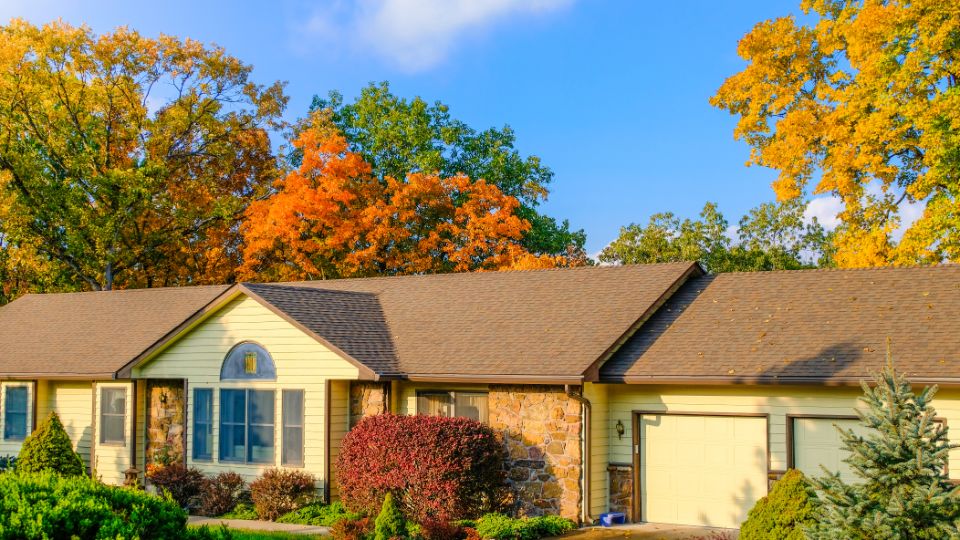 Typical Features of Luxury Homes in
La Jolla
While luxury home amenities run the gamut, they do have one thing in common: they make everyday living more convenient and leisurely. Most high-end listings will have these features as standard:
1
Smart Home Technology
With a smart home system, homeowners can switch on the lights, program their AC, and even play music using just their voice or smartphone. Moreover, it is also integrated into their home security system, allowing them to lock doors and monitor CCTV footage remotely. These solutions use a combination of motion sensors, thermostats, and timers to make sure that your home is convenient and secure.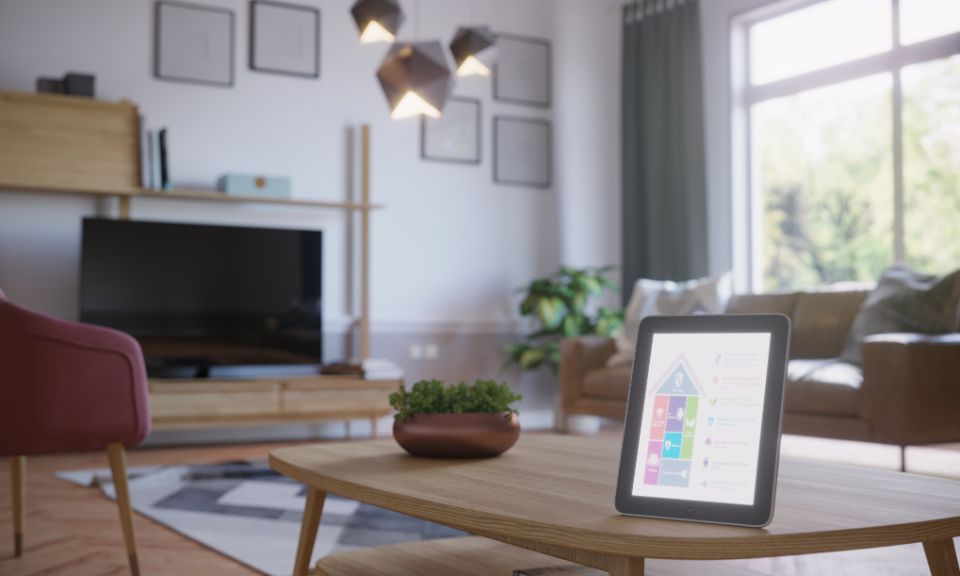 2
Impeccable Interior Design
The best luxury homes epitomize a certain lifestyle, which is why many owners hire interior designers to help bring their vision to life. As a result, these houses are equipped with only the finest designer furniture and utilize deluxe materials such as natural hardwoods and Italian marble. Many homeowners also purchase or commission artworks to decorate their space, further adding prestige to their property.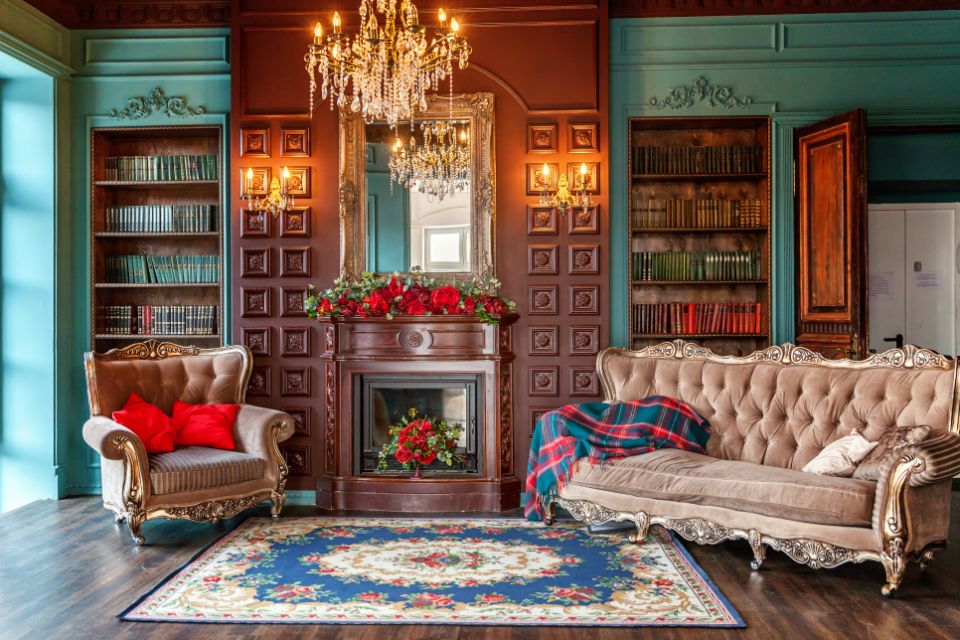 3
High-End Kitchens
Buyers who love to entertain guests will surely appreciate the modern and stylish kitchens found in luxury homes. Often termed "chef's kitchens" due to their professional-quality design, such kitchens boast features such as sub-zero refrigerators, multiple ovens, warming drawers, and high-BTU burners. Needless to say, they also have expansive square footage and have oversized countertops that make preparing even the biggest feasts a breeze.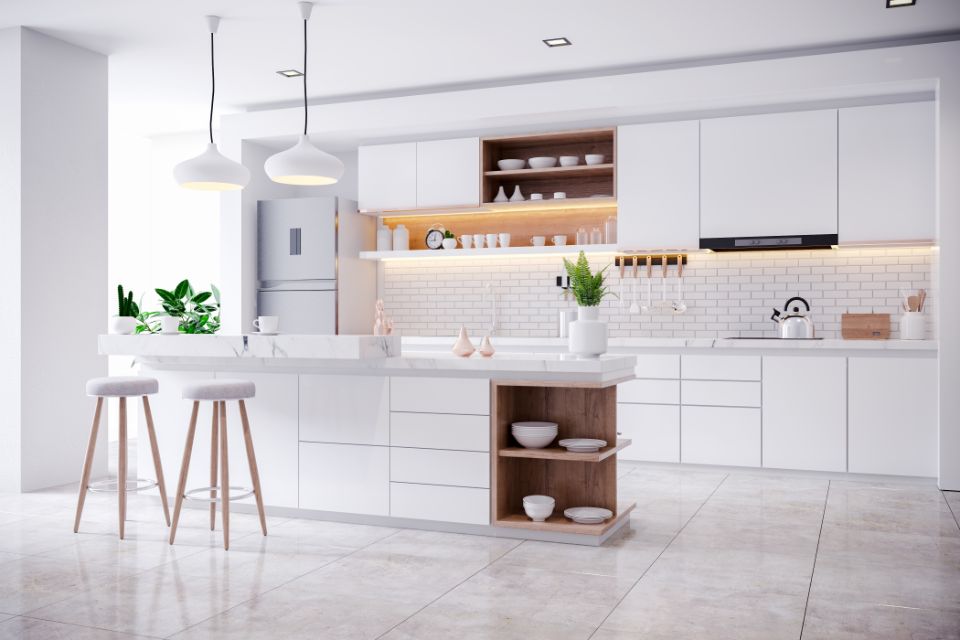 4
Spa Bathrooms
Well-heeled individuals often live high-stress lives, so it's only fitting that their bathrooms serve as a sanctuary where they can recenter and refocus. High-end bathrooms mimic the deluxe feel of those found in five-star hotels, complete with heated floors, rainfall showers, and soaking tubs. To complete the spa-like design, some people also put in a sauna and massage tables.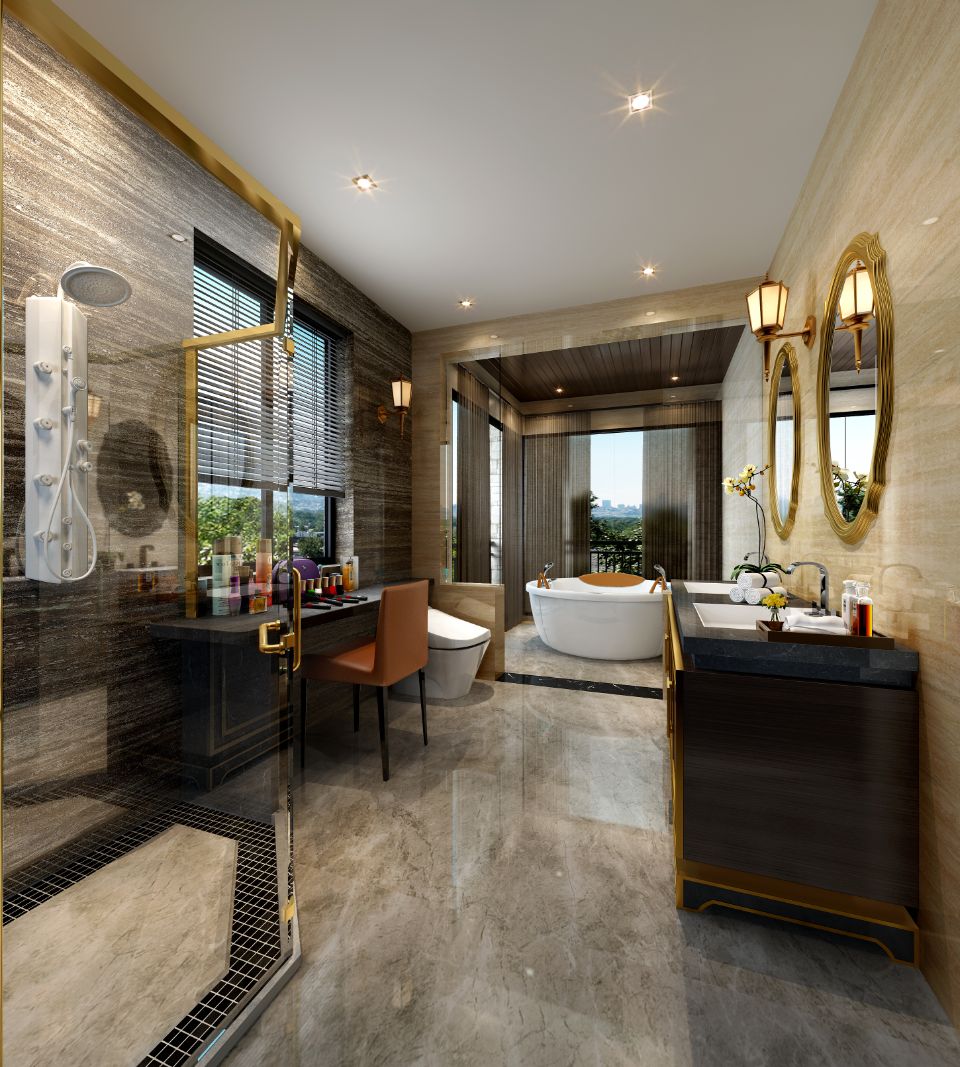 5
Deluxe Wardrobes
A deluxe wardrobe feels less like a walk-in closet and more like a boutique store. Clothes are arranged on shelves and display cases not unlike those you'll find in couture shops. There are even mini-lounging areas, giving the space a truly luxurious feel. It's also common to find his-and-hers wardrobes, giving both the master and mistress of the house all the space they need when considering their sartorial choices.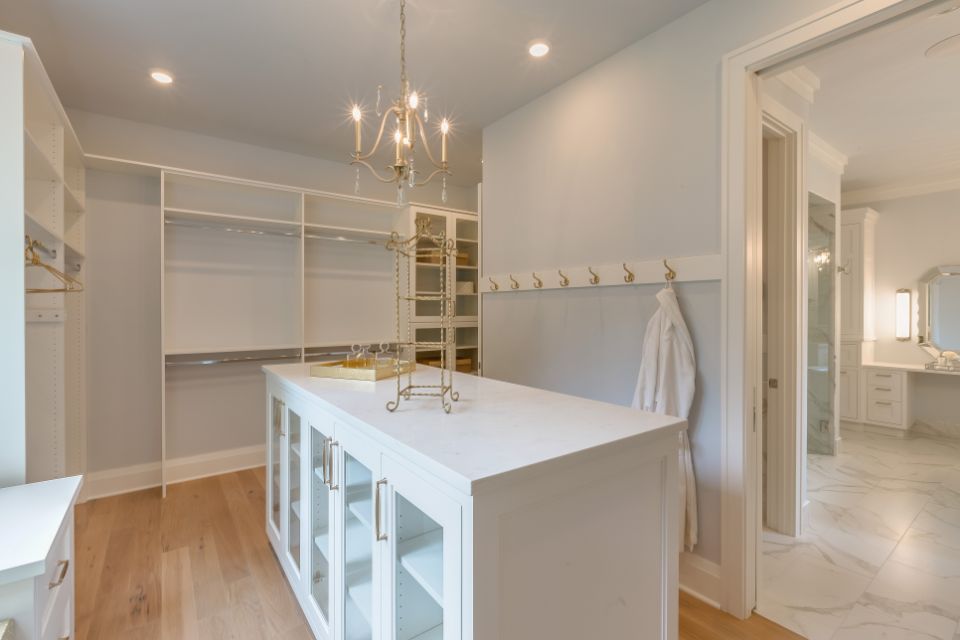 6
Home Theater
When it's time to relax and unwind, luxury property owners often retreat into their impressive home theaters. Equipped with the latest audio-video equipment, they replicate the thrill of watching films in the cinema right in your own home. Indeed, some of them even have the reclining chairs you'll find in a movie house. Sometimes, the space also doubles as a game room or bar area, making it the best place to hang out and have fun in the house.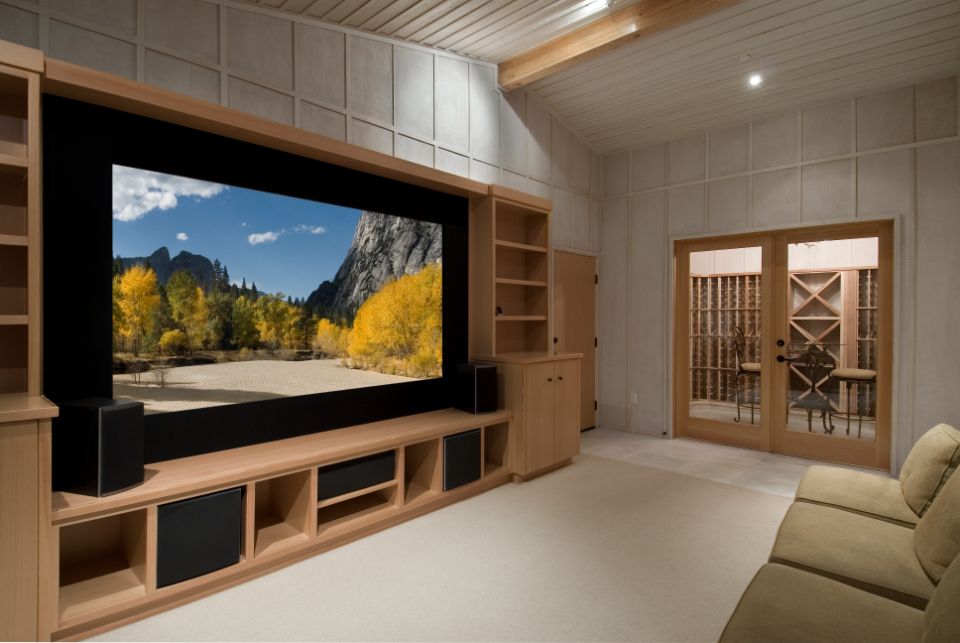 7
Private Gym
Why sign up for a fitness center when you can put in a gym in your home? Private gyms enable you to get in a workout anytime you wish without having to share exercise equipment. These facilities have all the equipment you'd find in a high-end club, including cardio, strength, body weight, and flexibility gear.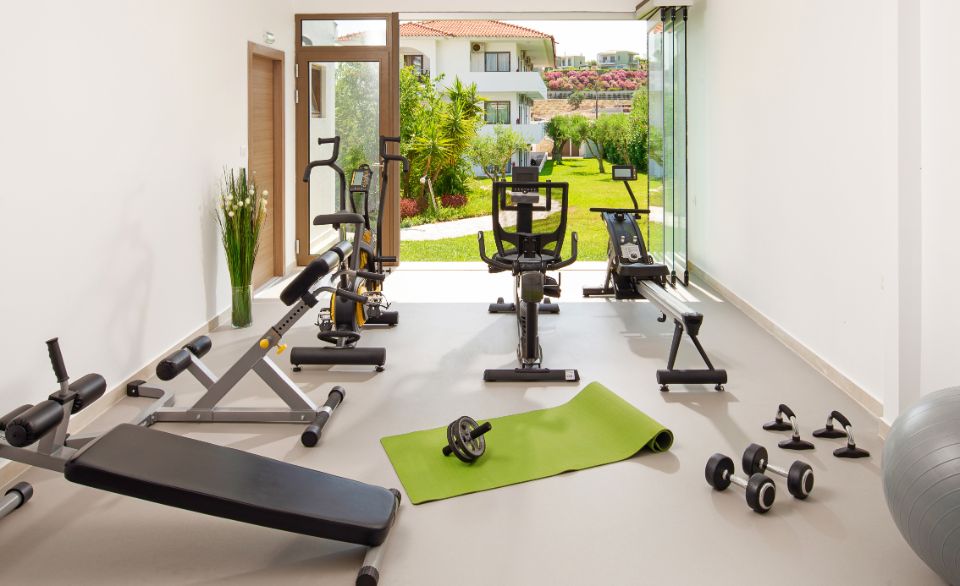 8
Outdoor Living Spaces
Luxury properties make the most of their expansive lots by seamlessly marrying indoor and outdoor spaces. You'll often see outdoor kitchens and al fresco dining spaces where residents can entertain guests. Many homes also have living rooms that extend into the yard or swimming pool, joined by sliding doors that virtually erase the divide between inside and outside.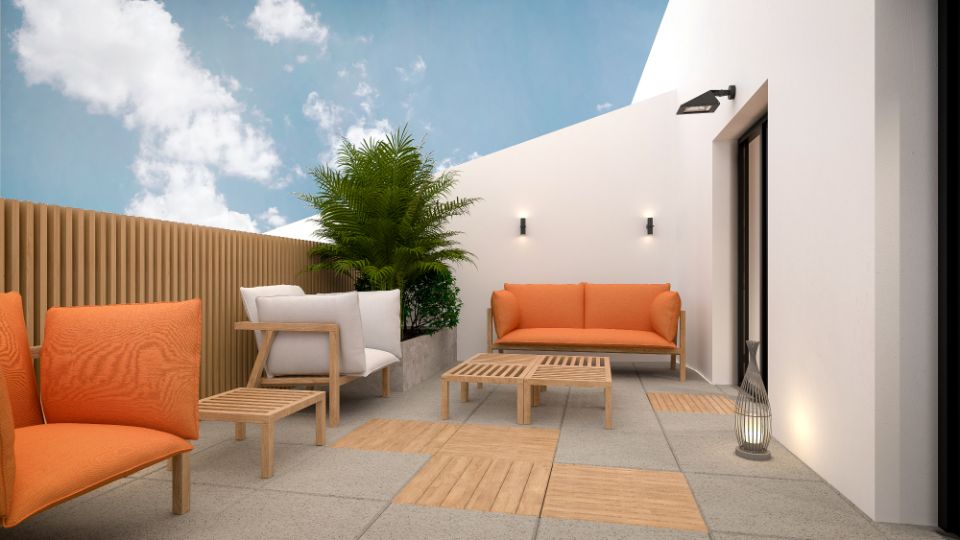 Cost of Luxury
Homes in
La Jolla
The sky's the limit when it comes to the price of luxury homes. You'll find listings in the mid-to-high seven figures, but there are also properties that cost over $100 million. In La Jolla, luxury homes sit in the $5 to $12 million range.
How you finance these houses is a crucial consideration. You'll likely need to take out a jumbo mortgage, but do note that lenders will have stricter creditworthiness standards. Make sure that your credit score is impeccable and that you can pay a 20% down payment upfront. Some private home loan providers will also require you to have at least six months' worth of mortgage payments in reserve.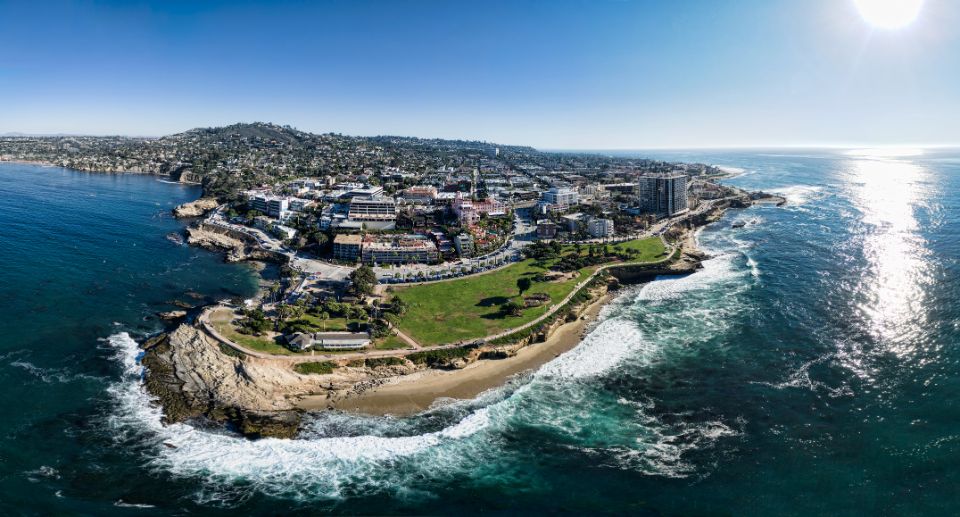 Featured Luxury Property Listings
Below is a preview of the amazing luxury homes you can own in La Jolla: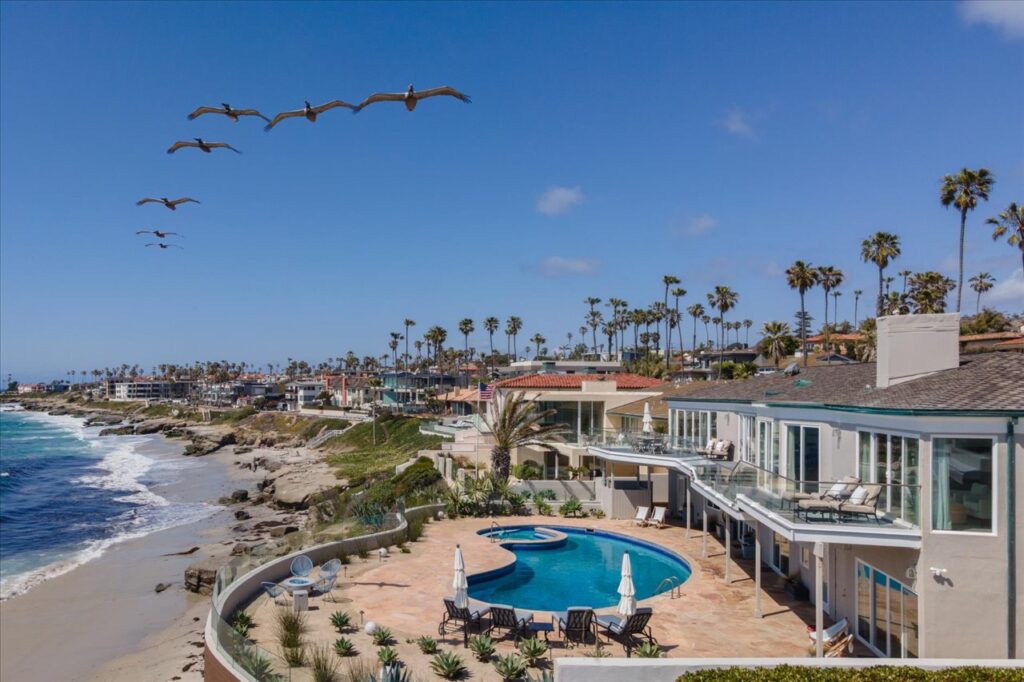 6392 Camino de la Costa
La Jolla | $16,800,000
SANDY BEACHFRONT with superlative privacy and panoramic coastal views! Set above the sand in Lower Hermosa, this spectacular waterfront home welcomes into a broad gated courty ... [READ MORE]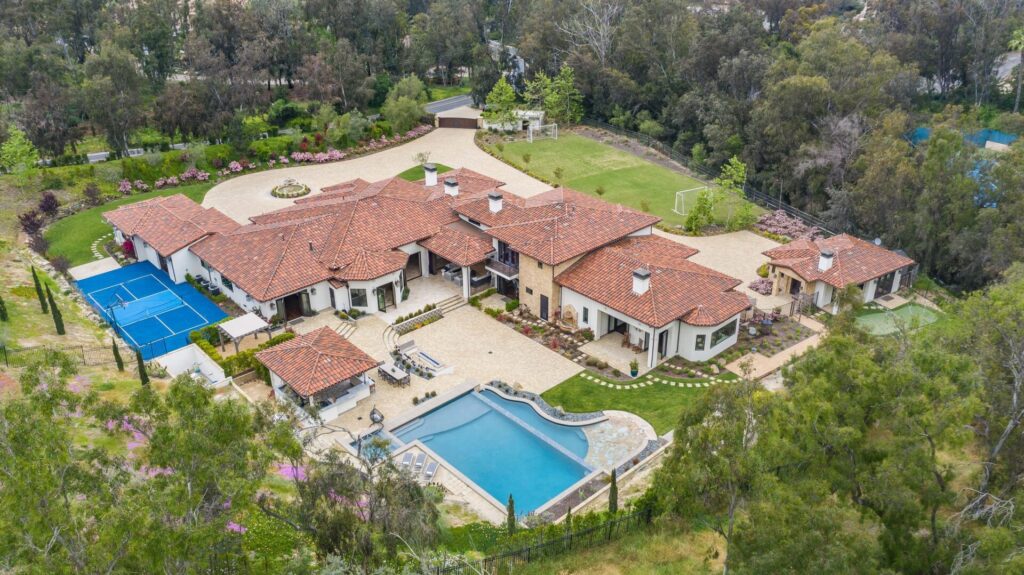 16109 Rambla de las Flores
Rancho Santa Fe | $8,995,000
Enjoy endless enjoyment for friends and family in this spectacular, luxurious newer West Covenant 2.7 acre gated estate property with complete detached guest house with kitche ... [READ MORE]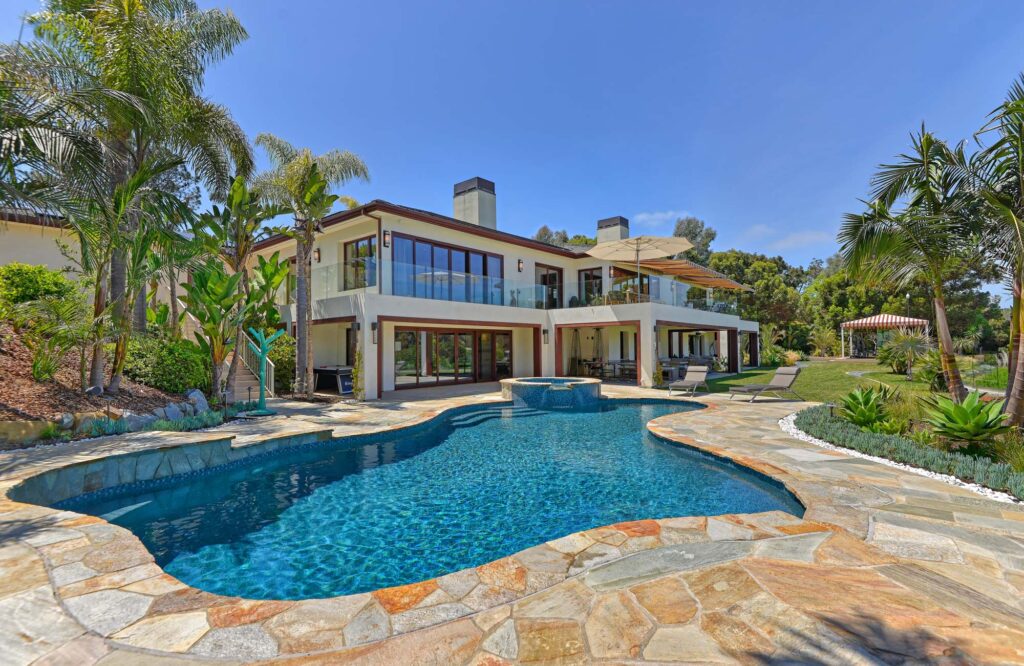 1761 Colgate Circle
La Jolla | $7,995,000
In a spectacular 1.7 acre walled showcase of magnificent design with lavish application of lush landscaping, gorgeous natural stone and exotic woods for a perfect melding of e ... [READ MORE]
Benefits of Owning or Investing
in a Luxury Home in
La Jolla
There are no two ways about it: a luxury home is a status symbol. That said, bragging rights are far from the only perk you'll enjoy from owning one. Below are just a few of the best reasons to invest in a mansion:
1
Unparalleled Stability
The drastic ups and downs of the stock market can leave even the most seasoned investor queasy. Real estate values, on the other hand, are nowhere near as volatile. Indeed, the luxury property market even grew despite the turmoil caused by the COVID-19 pandemic.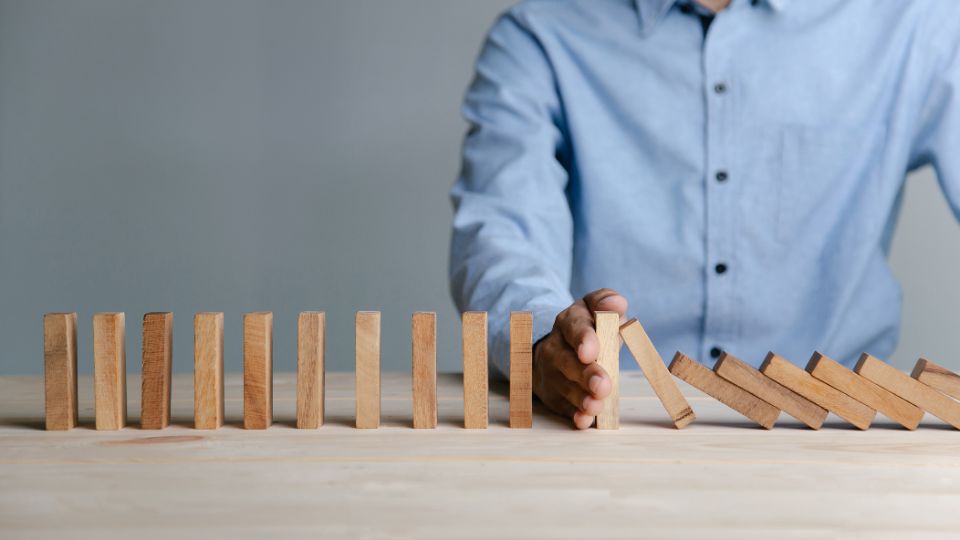 2
Elevated Lifestyle
There's the good life and then there's luxury living. When you own a deluxe abode, you get the best of the best: the most scenic location, the most leisurely amenities, and the most exclusive address. More than a home, a luxury property is a private retreat that lets you pursue your ideal lifestyle.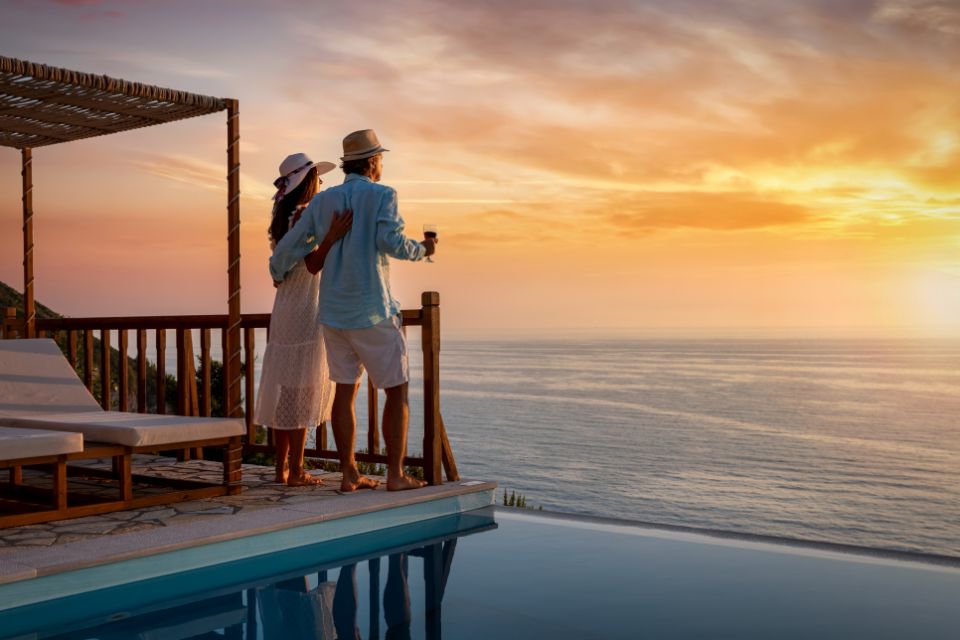 3
Wise Investment
Many people purchase a luxury property as a second home. This means that they use it only for a few weeks or months out of the year, then rent it out the rest of the time. This strategy gives you the best of both worlds: you get access to a splendid vacation home and have the means to partially offset your mortgage payments. And should you decide to sell your home one day, you're likely to realize a profit given how in-demand high-end real estate is.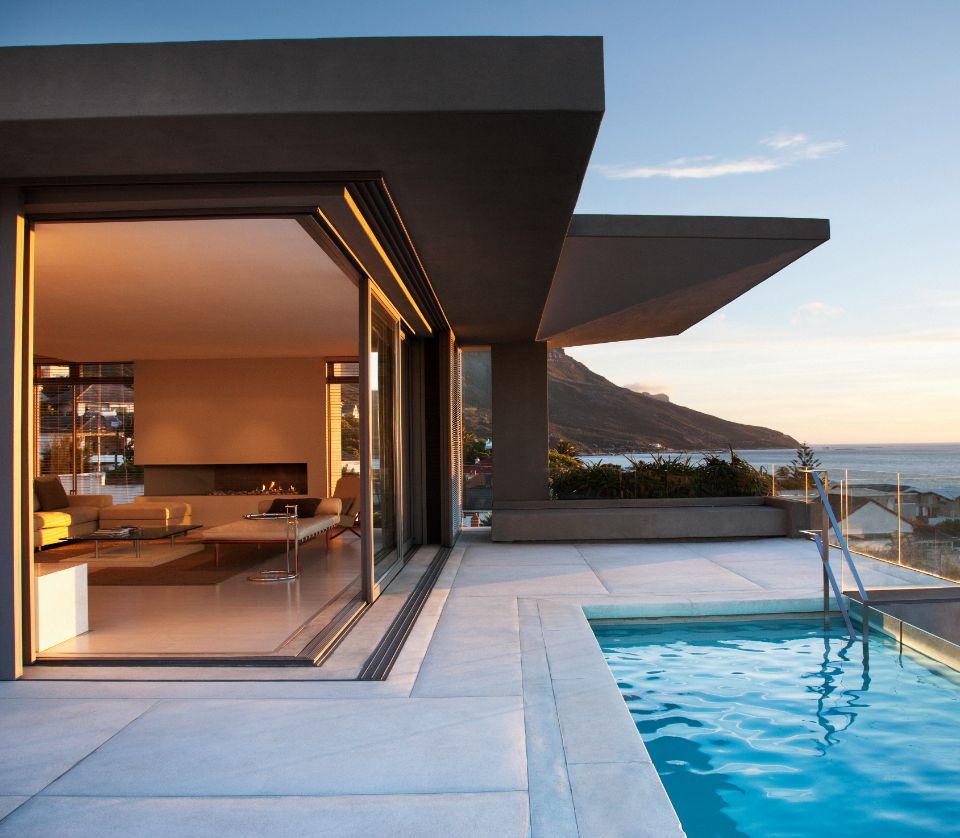 4
Family-Friendly Environment
Luxury homes are located in the best neighborhoods, where you and your family can enjoy a peaceful life. They tend to be close to great schools, beaches, and shopping districts, so everything your brood needs is but a short walk or drive away.
5
Expert Craftsmanship
While a high-end home may be a once-in-a-lifetime investment, it's also built to last a lifetime. That's because it is designed by the best architects and constructed by the most trusted builders. Moreover, they use only the finest materials that are known for both their beauty and longevity. In short, a luxury home is truly for keeps.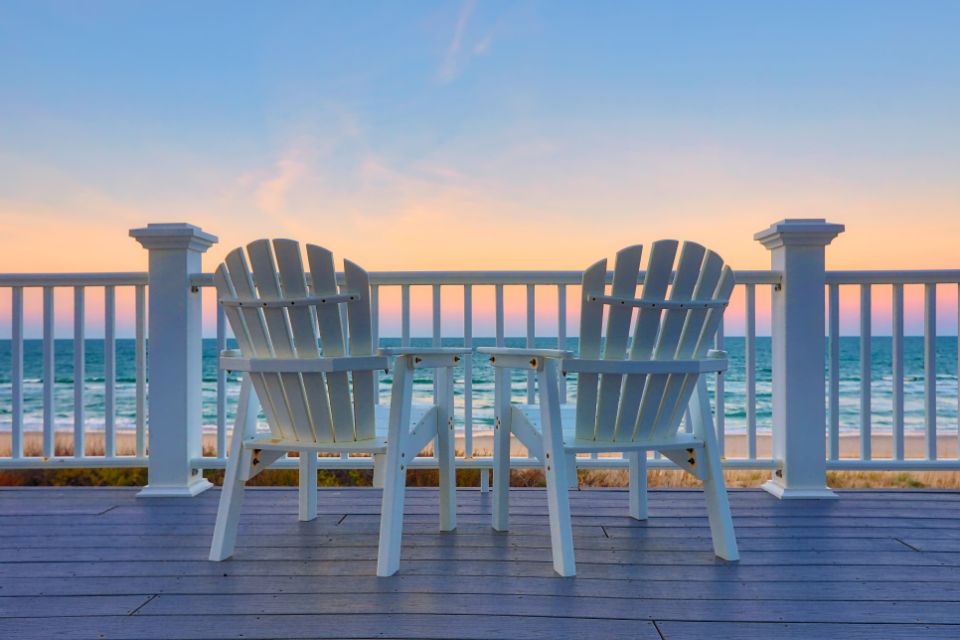 Finding your Dream
Luxury Home in
La Jolla
The number of deluxe homes in La Jolla is small compared to all other available properties; as such, expect fierce competition for these houses. This is further complicated by the fact that not all luxury properties are listed publicly—especially if the owner is a notable figure.
Your best bet when it comes to buying a high-end home is to hire a luxury real estate agent. These professionals have access to exclusive listings, giving you more options than if you were to house-hunt on your own. And because they cater exclusively to high-net-worth buyers, these agents offer concierge-like services that other realtors simply cannot. They are also equipped with strong negotiation skills, allowing you to get the best possible deal on your chosen home.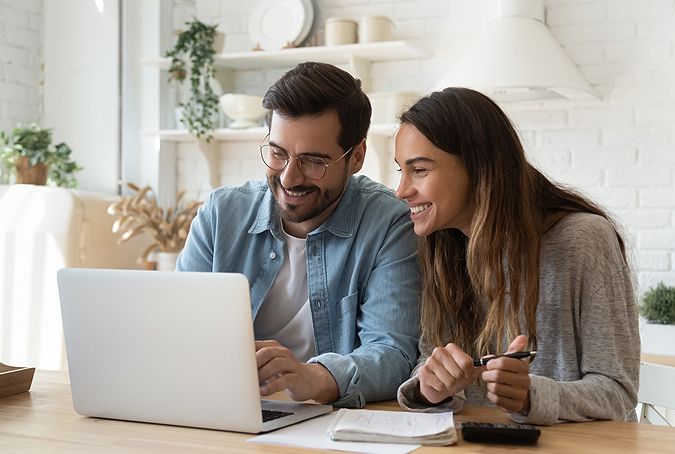 Work with the best—choose
Greg Noonan
When it comes to buying luxury homes in La Jolla, there is only one name you should know: Greg Noonan. As the area's top-performing agent, he has sold over $2 billion worth of real estate over his 40-year career.
Greg has a natural ability to intuit exactly what buyers want, which helps him shortlist only the best listings. Coupled with his impeccable negotiation skills and tenacious determination, he has successfully facilitated the purchase of countless deluxe homes. His extensive list of repeat clients bears witness to his exceptional service.
If you'd like to know more about available listings in La Jolla, just call Greg at (858) 551-3302 / (858) 551-1210 or send an email to greg(at)lajollahomes(dotted)com.
You may also contact him by clicking here.
Contact Greg